About Mundo Antiguo
Information about the organization
Mundo Antiguo Spanish School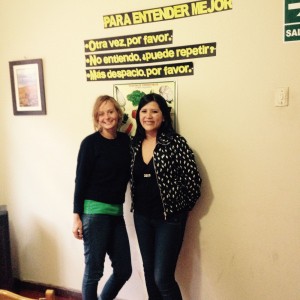 Carina Berrio and Koen Schilting are the owners and directors of Mundo Antiguo Spanish School. They are a guarantee for experience in language education. Besides that, they know everything about Cusco and the Peruvian culture. They have an independent and result driven vision and an eye for special attention and for details. Personal attention is their key focus in Mundo Antiguo Spanish school. One of their goals is for you to feel at home in their language school in Cusco. Another important goal is to provide you a great learning experience and have great fun while doing it!
Before directing Mundo Antiguo, Carina has had eight years of experience as a Spanish teacher at different Spanish schools in Peru. Carina obtained her Master in Education in the university of Cusco, she is a real specialist in the educational field! So of course she is responsible for the courses and the programs in our Spanish school, as we want to give you the best quality courses available.
Koen is Dutch, but for many years living in Cusco. He has a lot of experience in the tourism industry in Cusco. He knows exactly what kind of service and quality you expect when you are abroad!
We invite you warmly to come to Cusco, Peru. We are sure that it will be a very special experience for you.
Our objectives

1. To be the best Spanish language school in Peru
2. To provide you a fun and unique learning experience
3. Quality, quality, quality…!
Our means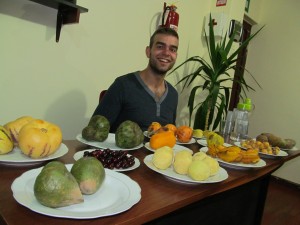 Carina and Koen: involved professionals who after years of practical experience have started the project of their life. They want to raise service and customer directed thinking in Cusco to a different level.
Our staff of teachers has lots of experience and we challenge them to distinguish themselves. How can we guarantee teachers like that among the many language schools in Cusco? Simple: we pay them in accordance with their capacities, with a premium if you indicate that you are satisfied with your classes.
A supporting travel agency that is not satisfied with offering just standard tours. We offer the packages to meet your personal wishes.
Our Vision

It is not our goal to teach Spanish; it is our goal to teach YOU Spanish.