Free activities
Join our activities in Cusco!
Free activities and services of Mundo Antiguo

Mundo Antiguo makes your stay in Cusco so much fun! We organize a lot of free activities in our Spanish school for all our students and volunteers in Cusco. This is the perfect way to learn something, have fun and make new friends.

Staying for some time in Peru does not need to be expensive. Peru in general is quite cheap, but in the more touristic parts like the center of Cusco, things are not expensive either, but they can cost a little more than elsewhere in Peru. That is why we offer you various free services in Cusco to help you making your stay very affordable!
Free services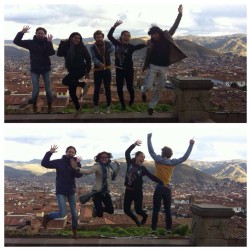 When you take a program with us, this always includes the following free services:
WI-FI in our Spanish school
free coffee, tea, water in the school
we include all the course materials
Spanish placement test
free weekly activity or workshop
24/7 emergency service
free city map of Cusco
travel information and personal advice before and during your trip
free book exchange in our school
local orientation
free airport pick-up with your accommodation (minimum a week).
Free activities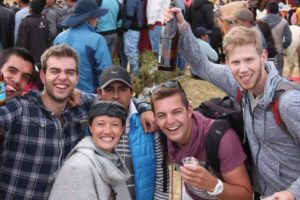 Every week, we have fun free activities for our students. We organize an activity for all our students every week. And most times there are even two or three activities a week! Sometimes you will learn something, sometimes you will visit something or do an activity. But you will always meet other students from all over the world and whatever we do, it will be fun! Sometimes the activities are in our own school and sometimes we go somewhere. Let us give you some examples of the activities we do:
Salsa class: an introduction class of salsa. Learn how to dance this popular Latin American dance with a free lesson of an hour. You will certainly have fun doing this with your fellow students!
Fruit sampling night: we have so many fruits in Peru! Many fruits are not that well known in other parts of the world. But they are so good, you don´t know what you are missing. Because of that, you will learn about them and of course try them all!
Dinner: this is an activity we do frequently. We will go to a restaurant in Cusco to eat something together. The perfect way to meet new friends! And the perfect starting point for an evening out in Cusco…
Cooking class: together we will prepare a typical Peruvian dish. You will learn how to make it and of course we will eat it together!
Trivia night: we organize a fun quiz night for all our students in the Spanish school.
Workshop: we sometimes organize workshops or lectures about interesting subjects like Latin American culture or literature or an introduction to Quechua (the original language of this part of the world).
Walking tour: visit the city center of Cusco on a walking tour with us!
Visits: if there is an interesting event in Cusco, we will go together! We can visit an art gallery, a football match, a festival, a concert etc.
Weekend activities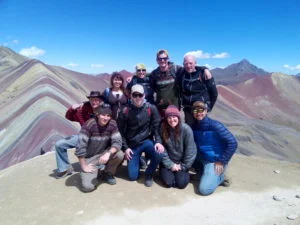 And of course most students want to do something fun or interesting in the weekends. That is why in most weekends we organize tours or activities in which you can participate. Normally these are activities that you can do on a (very) low budget. Our favorite: with some fellow students, you go on a trekking with a local guide and visit places unknown by tourists, but very worthwhile visiting. Almost every Saturday you can participate in an interesting hike!
Check our Facebook page with the link below to see more photos of the activities!
And of course there are more things to do for free in Cusco. Just ask us for the best Cusco activities!