Private Spanish courses
Flexible programs with one-on-one lessons
Private Spanish course

With private classes, your teacher will completely custom the classes to your need, wishes and pace. We tailor our private classes to your wishes interests and needs. If you would like to learn Spanish conversationally, we will take you out of the classroom to go to the local market, the plaza etc. With your teacher, you can practice for example to negotiate a price with a local salesman.

Private lessons enable you to learn Spanish in your own pace. Often we see that it is very beneficial for your learning process when the teacher can adjust the lessons to your specific level and needs.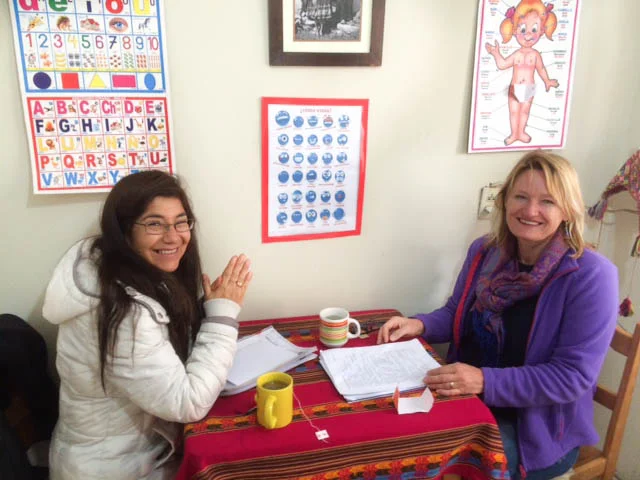 Private lessons
Individual classes, the teacher only for yourself
Your own pace, needs and wishes
Learn Spanish 2, 3 or 4 hours per day
Native teachers
The best teachers of Peru and they love to tell you all about Cusco and about the peruvian culture
We offer programs with accommodation in an apartment or guest family
Programs with amazing workshops and with tours
Participate in our weekly Free activities
International environment, make new friends from all over the world!
Check our program or ask us for a tailor-made program for you!