Machu Picchu by train
Visit the world wonder from Cusco
Machu Picchu by train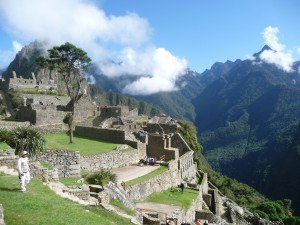 Rediscovered in 1911 and chosen 'new world wonder' in 2007. Machu Picchu is without any doubt the most famous and most stunning archaeological site of the Americas. This citadel, rising up high above the wild Urubamba River, amazes every visitor. With the characteristic peak of Wayna Picchu, often surrounded by mystical clouds. Much is said and written about Machu Picchu, but its purpose is still not certain.
The Incas built Machu Picchu around 1450. They abandoned it about a century later when the Spanish took over control of the region. The local people knew about Machu Picchu, but the Spanish did not know about it during their period in Peru. And it remained unknown to the outside world before being rediscovered in 1911 by Hiram Bingham.
Machu Picchu by train tour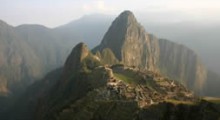 We offer a 2-day tour to visit this world wonder. First you travel to the lovely village of Ollantaytambo in the Sacred Valley of the Incas. You travel either by public transport or with a private transfer from Cusco to Ollantaytambo. From there, you take the afternoon train to Aguas Calientes. This is the village near Machu Picchu, where you will stay for the night.
The next morning you can either hike or take the bus to the "Lost City of the Incas". In the ruins you will enjoy a guided tour in the morning. In the afternoon you go back down to Aguas Calientes to take the train back to Ollantaytambo. In Ollantaytambo you can stay for the night or return to Cusco.
Tip: combine this tour with an excursion or stay in the Sacred Valley!
As you can see, there are different options! To make it even a bit more difficult, there are different entrance fees to Machu Picchu, according to what you want to visit. All visits include entrance to the main ruins. But there are some interesting optional extras to do when visiting the ruins.
Machu Picchu packages

Return train Ollantaytambo – Aguas Calientes + hotel Aguas Calientes + shared guided tour
Return train Ollantaytambo – Aguas Calientes + hotel Aguas Calientes + private guided tour
Private transfer (one way) between Cusco and Ollantaytambo
Machu Picchu: entrance and bus fees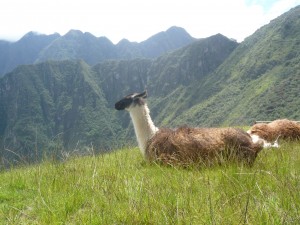 You can buy your entrance ticket directly online. The official website for that is www.machupicchu.gob.pe. We can also buy the ticket for you, but ask a $ 5 fee per ticket commission. Please inform us if you need any help.
You can easily buy tickets for the bus between Aguas Calientes and Machu Picchu in the small town of Aguas Calientes. We could also buy those for you, and ask a $ 3 commission per ticket for that.
And of course you can always contact us for more information about the different tours to Machu Picchu.