Visa & passport information
Passport, visa and immigration issues
Visa and passport information Peru

For most people it is really easy to come to Peru to learn Spanish, volunteer and travel! Here you will find out if you need a visa, information about your passport and immigration issues.
Passport for Peru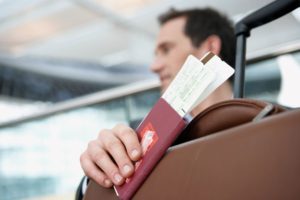 With a few exceptions a visa is not required for tourists entering Peru, but of course you will always need a passport. There are only a few requirements to enter the country.
Your passport must be valid for at least half a year more when entering the country.
You will need at least 2 empty pages in your passport for the stamps / visa.
You need a return ticket, or any (onward) ticket stating you will leave the country within the next 90 days. So this can also be a bus ticket to Chile or a plane ticket to Bolivia. This is only necessary if you arrive in Peru by airplane. Airlines are obliged to check this with you. So if you do not have this ticket they should refuse you to board the airplane for your international flight to Peru. If you are lucky and they would let you board the airplane it is okay. In Peru there is no check on this. If you come overland, this won´t be an issue.
Tourist visa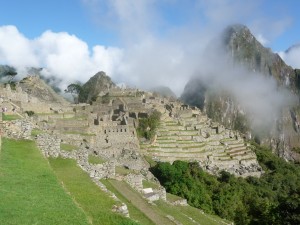 People from a lot of countries do not need to apply for a tourist visa to go to Peru. If you are from one of the ¨visa free countries¨, you just go to Peru. Then they will give you a tourist visa, which is a stamp in your passport. This tourist visa is valid for up to 90 days. That is it!

If you have a passport from one of the following countries, you don´t need a tourist visa. You will receive a stamp in your passport upon arrival in Peru: European Union and Switzerland, US, Canada and Mexico, all South American countries, Australia, New Zealand, Indonesia, Israel, Japan, Laos, Malaysia, Philippines, Singapore, Thailand and South Africa. For almost all African countries, some Central American countries and most Asian and Eastern European countries you do need to arrange your visa before going to Peru. If you are on a tourist visa in Peru, you can´t sign legal documents like a work contract, property purchase or apartment rent. You will need a permission to sign contracts otherwise the papers are not legal. You can get this permit at the migration office.
Duration tourist visa for Peru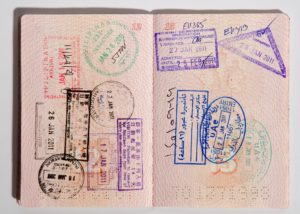 A tourist visa is valid for a maximum of 90 days. The yearly maximum stay is 183 days in Peru per year. So after the 90 days, you can go border hopping and renew your visa. You could go for example a weekend to Bolivia or any other country and return to Peru and get a new tourist visa as long as you don't stay more than 183 days in total per year.

If your tourist visa is expired, then you will get an administrative penalty. When leaving the country you will be asked to pay a penalty of a bit more than $ 1 USD per day since the expiration. So if you had a visa for 90 days and you stayed 100 days, you overstayed 10 days. So you will have to pay approx $12 USD. You can pay this fee at the "Banco de la Nación" (i.e. within the vicinity of the airport). After that you get your exit stamp and you can leave Peru. So if you overstayed, make sure you have some cash US dollars with you and go well on time to the airport or you might miss your plane!
What kind of visa do I need?

There are different types of visa. The most common is the tourist visa, when you are visiting a country as a tourist. But if you want to enter Peru with a different objective, it might be necessary to obtain another type of visa like a work visa, student visa or business visa. Or for a sports tournament, to visit family, to enjoy your retirement in Peru or for religious purposes to name a few. Most of you will want to enter Peru to study Spanish, do volunteer work or for an internship and for tourism. We will explain the visa you need for these objectives.
Study Spanish in Peru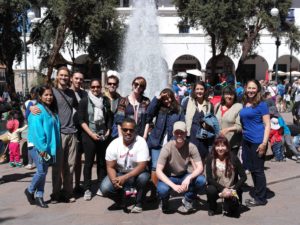 If you come to Peru to study Spanish, you will do that on a tourist visa. Everybody coming to Peru to study the Spanish language for a period of maximum 183 days will do that on a tourist visa. Students from most countries won´t have to do anything for a tourist visa. You just go to Peru and they will give you a stamp in your passport and that is it.
If you stay longer than 30 days, please indicate that upon arrival in Peru (mostly that will be on the airport of Lima) to the customs officer. Tell the customs officer the date of your flight back so they will give you a visa for the time needed (up to 90 days). If you don´t say anything, they might give you the standard 30 days which suits for most tourists. So if you are planning to stay for 3 months in Peru, tell it at the border and the customs officer will give you a visa for 3 months. It is your right (by law) to receive up to a 90 days, so don´t be nervous about asking for it!
If you want to study for a period longer than 183 days in total (in 1 year time), you will need a student visa. This is something you will need to arrange before going to Peru. In general, a student visa is only given to study at a university in Peru, but exceptions can be made. Student visas are for 90 days, but you can extend them at the migration office.
Volunteering
As volunteering is unpaid, you don´t need a work visa. So you can do your volunteer work on a tourist visa. That is why you can volunteer only for a maximum of 90 consecutive days in Peru.
Internship placement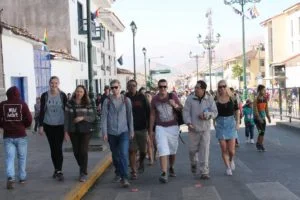 Normally you do your internship placement in Peru on a tourist visa. This won´t be a problem as normally you won´t receive any salary doing an internship. Like in most countries, foreigners can´t do any work with a remuneration or compensation in Peru without a work permit. But work permits are expensive and normally they don´t even provide a permit for an internship as you will probably not meet the requirements (like a minimum 1 year contract). So making any money during your placement is not an option in Peru. That is why you do the internship on a tourist visa. Due to this, an internship can only last a maximum of 90 consecutive days.

If you want to do an internship for more than 183 days in a year time this will be difficult. The immigrations laws aren´t really clear about that. But there is the possibility to try to achieve this with applying for a student visa. You need to apply for this type of visa in the country of your nationality at the Peruvian embassy or consulate.
Work in Peru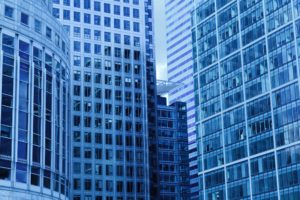 If you manage to get a paid job and you want to stay in Peru for at least a year, then you should obtain a work visa.
A work visa has a minimum contract requirement of 1 year and a minimum salary requirement. It is not very easy to get a position, as Peruvian companies can only hire 1 foreigner out of every 5 employees.
But there are exceptions if you can do something a Peruvian can´t do. Think of a certain specialty, a language not many people speak in Peru (like communicating with Dutch clients for a travel agency in Cusco) or working as a native English teacher. You will need proof with translated and legalized documents, certificates and diplomas in most cases.
How to get a work visa

For most people it will go more or less like this… you enter Peru on a tourist visa. You get a job or you already found one before going to Peru. And they want to give you a formal contract for at least a year. Then you go to ¨Migraciones¨ and apply for a work visa.

Requirements change all the time, so you will need to go and ask them for the latest requirements. But you will have to pay some fees for your work visa for about $250 USD in total. Normally it takes a few months and you will have to go to Lima once during the process. So from Cusco, the total costs can add up easily to about $500 USD.

Many times, your employer will help you with the paperwork, as they need to do part of it themselves like formalizing your work contract at the ¨ministerio de trabajo¨. Once you have a work visa you can extend it yearly (with prove that you still have a job) with some paperwork you can do at any migraciones, for example in Cusco. Yearly costs are about $30 USD for that.
Check to see if we have an interesting job for you at Mundo Antiguo Spanish school!
Migraciones

Migraciones, the (im)migration office, can help you with certain paperwork, for example to obtain a work visa or get you a permit to sign legal papers. Basically, you need to go there whenever you need something related to visa or immigration issues and formalities. For passport issues, you will probably need to find your country´s embassy or consulate in Peru.

The main office of migraciones is in Lima: Peruvian General Directorate of Immigration and Naturalization, Avenida España 734, Breña, Lima. There is a migration office in Cusco as well that does most of the formalities and can help you with most of the paperwork. The address is Avenida el Sol 612, Cusco.

The Peruvian Ministry of Foreign Affairs has a complete list of visa requirements per country. Please look this up yourself. We had to remove the link to this information as they tend to change the location of this information all the time…
Embassy
Consulate or embassy of your country in Peru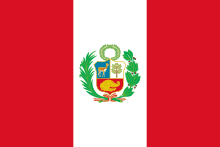 If you lose your passport, if you have any formalities with your home country or if you have an emergency you will need to contact the embassy or consulate of your country in Peru. Most are located in Lima, but Cusco has consulates of many countries as well so check where yours is located.
Peruvian consulate or embassy in your country
If you need to apply for a visa (any visa that is not a tourist visa), please contact the Peruvian embassy or consulate in your country before going to Peru. Also, if you have the nationality from a country where you do need to arrange your tourist visa before going to Peru (for example most African countries) then you should always contact the Peruvian embassy or consulate in your country or the one closest by.
Disclaimer

This information is with reservation. We make no warranty about the accuracy or completeness of it and, to the maximum extent permitted, disclaim all liability arising from its use. Please check with the embassy of your country and the Peruvian embassy in your country for the latest information. Immigration laws and visa regulations tend to change frequently in Peru.