Internship in Cusco
Find your internship placement at Mundo Antiguo
Internship in Cusco
Would you like to do your internship in Cusco? Would you be looking for something like this?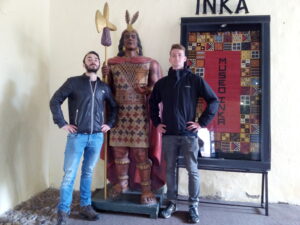 An organization that can offer you a good internship position where you can learn a lot for your future professional career;
A reliable organization;
Guidance and coordination in Cusco during your placement;
English speaking contact for you and for your university;
An organization that knows the difference between volunteering and an internship placement,
A good preparation and pre-arrival information;
Affordable internship placement;
The perfect accommodation in Cusco;
Spanish language course online and in Cusco to prepare yourself for your internship;
24/7 emergency contact in Cusco;
If you have answered most questions with ¨yes¨, then you came to the right place!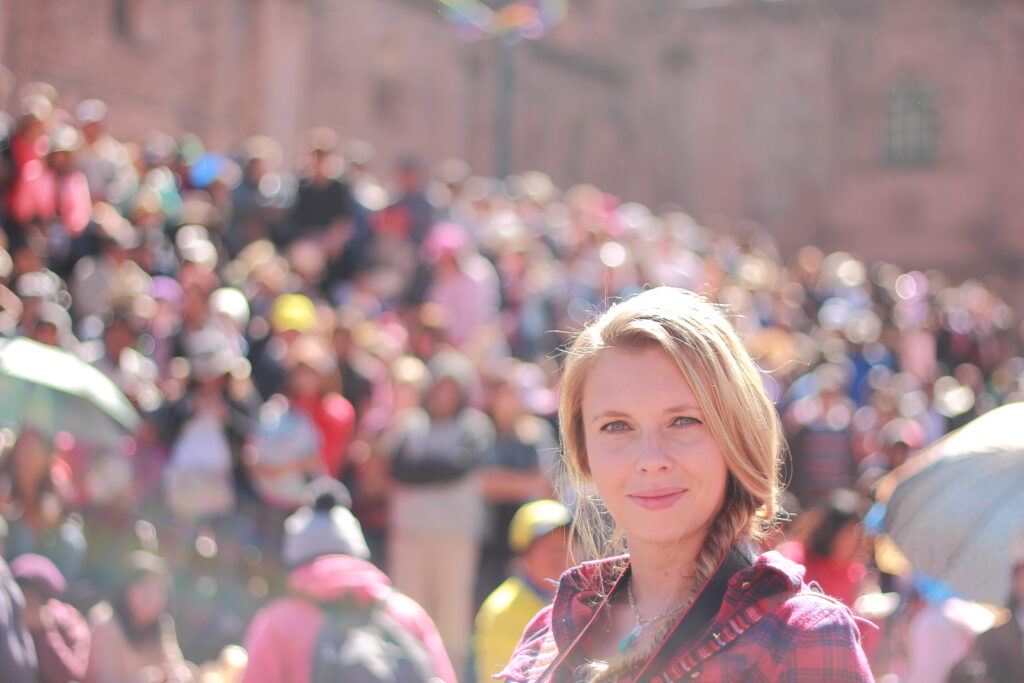 Internships

We offer internship placements from 4 to 52 weeks. All placements are fully or at least for a big part in Spanish. If you don´t speak any Spanish, a placement in Cusco will not be possible. You will need an intermediate Spanish level for almost all internship positions. If you are still basic, a Spanish course to prepare yourself is absolutely necessary. If you can´t communicate well, your placement won´t be the success we all hope it will be.
We have placements available in the following areas: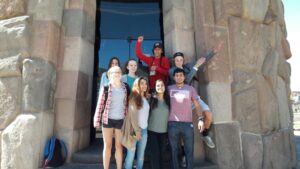 communication and marketing placements
management and organization
tourism in Cusco
education and sports internships
social work
psychology placements
medical and physiotherapy
Cost of the placement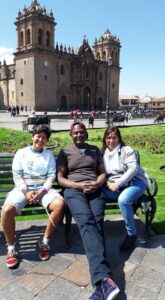 Of course you look for an affordable internship placement in Peru. Students are always looking for quality placements and there is a strong competition on the Peruvian market among Peruvian students to obtain a good internship position. Due to this strong competition, organizations that offer good placements very rarely give a compensation for expenses let alone a salary. So that will be the situation for you as well.
Besides that, foreigners can´t do any work with remuneration or compensation in Peru without a work permit. But work permits are expensive and normally they don´t even provide a permit for an internship as you will not meet the requirements (like a minimum 1 year contract). So making any money during your placement is not an option in Peru. This can make your placement in Peru quite expensive as you have an international flight, cost of accommodation during your placement, food, transport and other expenses. This is something we can´t prevent. But we can make it as affordable as possible for you!
Mundo Antiguo Internship in Cusco has two options: the first one is paying a (reasonable) mediation fee for your internship placement. This mediation fee is $300 USD. You only pay this if we find a suitable internship for you and after your university has approved the placement. If you only want the placement and no accommodation or Spanish preparation course, this would be the best option for you. The other option is our complete internship program.
We have 2 options:

– $300 internship mediation fee
– Complete internship program
Internship program in Cusco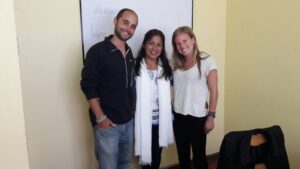 Most international students want to have a complete internship program, where we arrange the complete organization of your stay. Mundo Antiguo Internship in Cusco offers internship programs with an internship placement, accommodation and a Spanish course to prepare yourself for your internship period in Cusco.
We offer a program where you start with learning Spanish for a week, a 20 hours individual course. This is an intensive preparation course to start off well at your internship. During this week, you stay at a local guest family in Cusco to immerse yourself even better. If you are still basic in Spanish, this preparation period will be longer, depending on your Spanish level and the level that is needed at your placement.
After the preparation course your internship placement starts. During the period of the internship (from 4 to 52 weeks), you will stay in a shared apartment with other international students. The costs depend on the length of your placement and thus accommodation, so we can´t give you the exact costs of the internship program. Please let us make a calculation for you. What we can tell you for sure is that taking the internship program in Cusco, you won´t pay any mediation fee for your placement, so you will save $300! Besides that, you can participate in all the free activities and services that the Spanish school of Mundo Antiguo offers the students.
Apply for an internship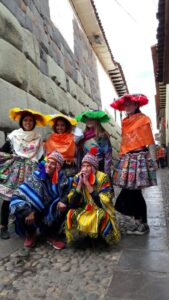 Please contact us with the following information:
In which area do you want to do your internship;
Specific preferences for type of placement, organization and work;
Send us your curriculum in English or Spanish;
The date you want to start and for how long;
What Spanish level do you have;
When we have this information, we will check our network in Cusco to see if we can find the perfect placement for you. We do this without any obligations for you. If we find the internship placement for you, we will provide you with all the information about the work, the organization and any other details. That way, you can see if you want to do this placement and if so, you can check with your university for approval. When you have the approval, you confirm this to us. Only at that moment we will ask you to pay the mediation fee or confirm your internship program with us, so we can make all the necessary arrangements here in Cusco.

Don´t look any further. Let us find you, without any obligations, the perfect internship in Cusco!