Spanish group lessons
Learn Spanish in a small group in Cusco
Spanish group course

The group lessons will make you learn Spanish in a nice and social environment. You will talk, socialize and study with your fellow students and practice your Spanish together. The maximum group size is only 4 students. And many times you are only with 2 or 3 students together. This way your teacher will have enough time and attention for each student.

We form the groups based on your Spanish level, so students with the same level go in a group together to assure the best learning experience.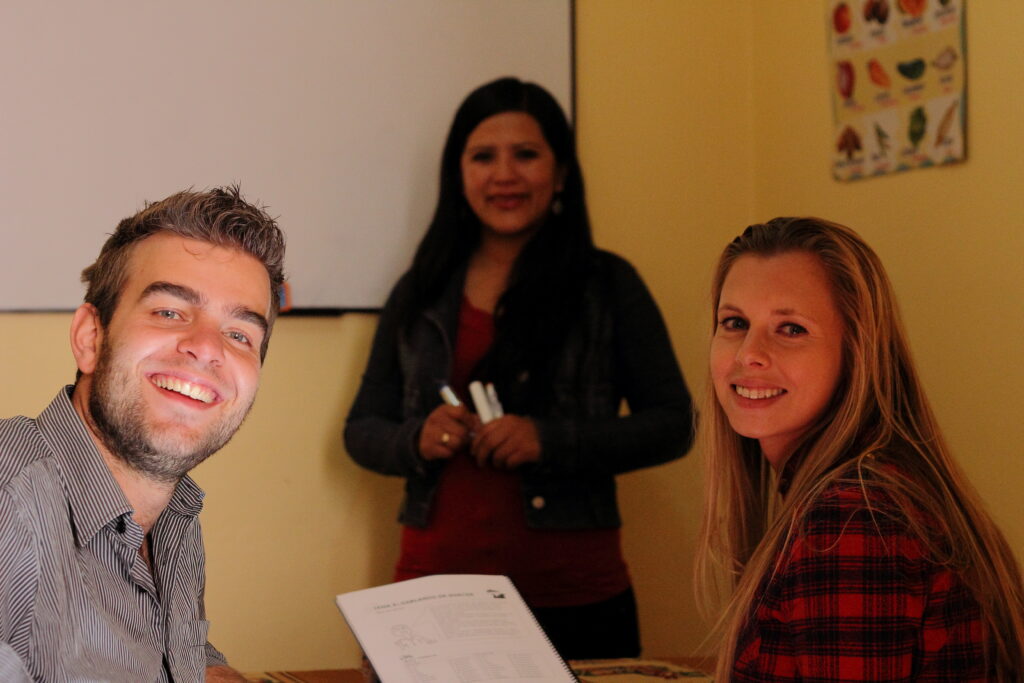 Group courses
Small groups, maximum 4 students
All the students in the group have the same Spanish level
Learn Spanish 4 hours per day, 20 hours per week
Native teachers
The best teachers of Peru and they love to tell you all about Cusco and about the peruvian culture
We offer programs with accommodation and in an apartment or guest family
Programs with fantastic workshops and with tours
Participate in our weekly Free Activities
International environment, make new friends from all over the world!
Check the program or ask us for a tailor-made program for you!