Spanish group lessons
Learn Spanish in a small group in Cusco
Spanish group course

In our budget-friendly group lessons you will learn Spanish in a social and warm environment. You will talk, socialize and study with your fellow students and practice your Spanish together. The maximum group size is only 4 students. This way your teacher has enough time and personalized attention for each student's learning process.

We have a result driven methodology which focus on day-to-day communication. During the classes you'll practice grammar, conversational skills, listening and writing abilities.

We form the groups based on your Spanish level, we want to make sure that you have an optimal learning experience and being in the right group, at the right level plays an important part in that.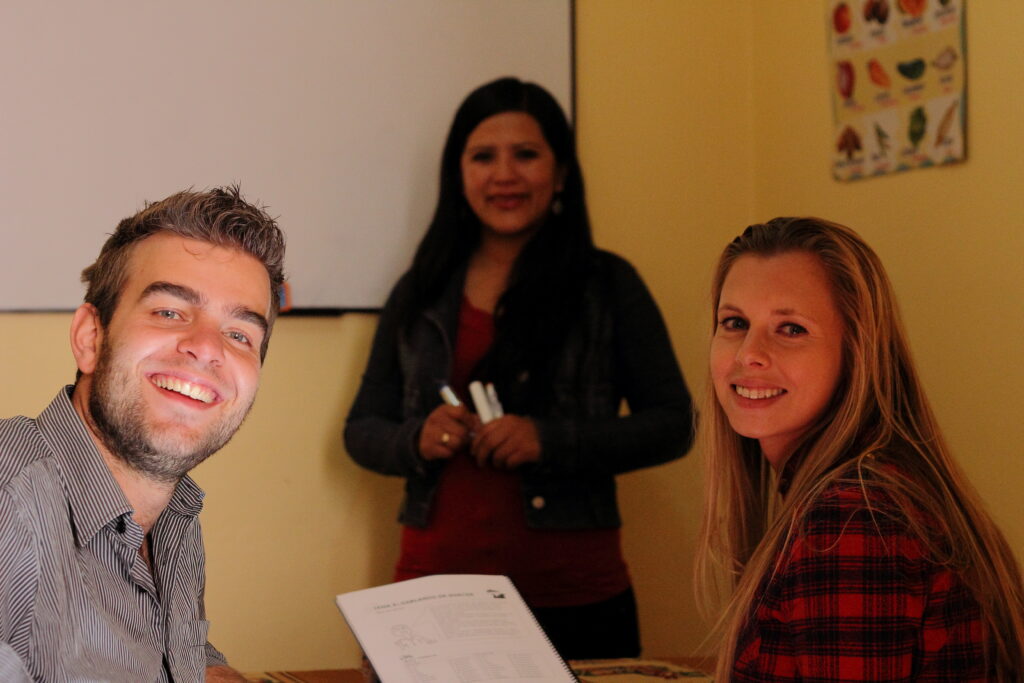 When can I start?
You can start every Monday.
Which hours can I study?
Our group classes are from 9AM-1PM and from 2PM to 6PM
What levels do you offer?
We offer classes from a beginner level all the way to C2.
How do I know what level I'm at?
You can take a FREE placement test! This helps us to find the perfect group for your level
What is the maximum group size?
The maximum is 4 students per group
Included
---
Placement test
Our workbook, a notebook and a pen
Certificate
Free weekly activities
Free coffee and tea
Free Wi-Fi
Inscription fee included