Volunteer work kindergarten
Work with children in Cusco
Volunteer work in a Peruvian kindergarten

We are looking for positive people who love kids and would like to do volunteer work in a local Peruvian kindergarten!
Kindergarten in Cusco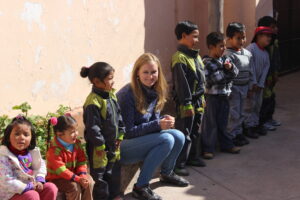 This small kindergarten is located in Cusco, Peru. The kindergarten consists of 3 groups of kids with 4 teachers in total. The kindergarten is located a bit outside the city center (15 minutes ride). The kids mostly live in really poor surroundings and they are really happy to come to school in the mornings. You can work as a volunteer in this kindergarten, because for the 4 teachers it is a lot of work. That is why they are more than happy to have foreigners around to help them out, so the kids can have more attention.
Daily schedule
The volunteer work starts at 9.00 in the morning. Every morning the kindergarten starts with a get together with some small games, a short warm up and praying. After this the kids go to their classes. There are 3 different classes where the kids are divided by their age. There is one class for the 3 year-old, one of 4 year-old and one of 5 year-old kids. In the morning you mostly help out preparing things for the classes, such as cutting out, copying tasks and a lot of other things. During this time the kids have an hour of class. If there is no need to prepare material, you will help in the classes. In the morning class the teachers focus on basic education and the kids learn more about numbers, the alphabet etc.
After the classes, it is lunch time. Most of the kids do not get anything at all to eat at their homes. So that is why the lunch plays an important role. Your task is to provide the kids with their lunch. Normally they get milk with crackers and butter. When the kids finish with their lunch, it is time to play outside. Here you need to take care of the kids and play with them. The last hours you go back to class with them and assist the teachers during play-work activities and sports. And your volunteering ends when the kindergarten closes at around 1.00 pm.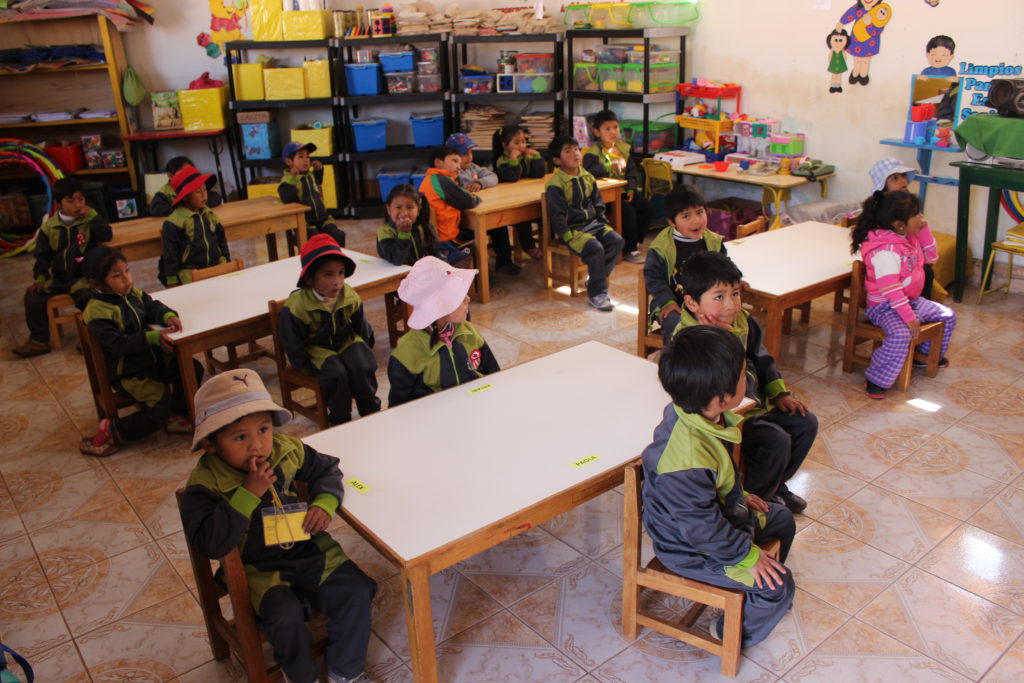 Volunteer tasks
Supporting the teachers
Playing with the kids
Preparing food and help the smaller ones eat
Preparing class material
Volunteering with Mundo Antiguo is totally free from obligations. We just ask you to pay a small admission fee. And if you could voluntarily provide the kindergarten with some material (whatever you think they may need!), that would be perfect.