Work at Mundo Antiguo
Work, work exchange, internships and volunteering
Work at Mundo Antiguo

Working at Mundo Antiguo means working in a young team of professionals in an international ambiance. And you will work in the beautiful city of Cusco! Our organization is in a phase of growth. That is why we are always looking for motivated people to strengthen our team. Are you interested in working with us in Cusco? Please send us an e-mail then with your resume / CV and a short motivation.
Spanish teacher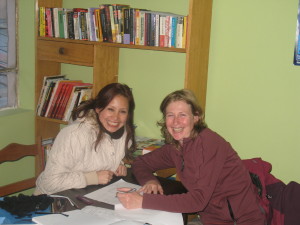 Do you want to work as a Spanish teacher in our language school in Cusco? There are a few requirements you need to meet:

University degree in teaching/education, languages or literature;
A certificate to teach Spanish as a second language;
An advanced English level;
Teaching experience: at least 5 years;
You must be Peruvian or Latin as we teach Latin American Spanish;
Finally, a long term commitment
But the most important thing is that you must be passionate about teaching Spanish and about the Peruvian culture. You will be a Spanish teacher, a guide and a friend in Cusco for people from different parts of the world.
Internship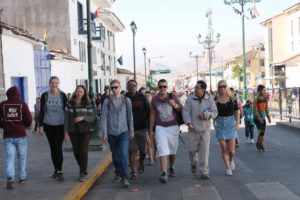 As an intern, we will involve you in various office tasks to learn all aspects of our organization. Besides that you will specifically execute the following tasks during your internship with us in Cusco:
Create a new client database
Measuring client satisfaction, report results and ideas for improvement
Also you will execute parts of the general marketing plan
Finally, you will improve the financial administration and reporting tools
We are looking for someone with a study in marketing, organization, international business, communications or a related study. The internship is in an international environment, so you should speak English (advanced level), Spanish (at least a basic level) and preferably a third language. The internship has a minimum time period of 8 weeks and there is no maximum time.
Do you want to…
Build a more powerful and convincing resume to become a top job candidate when you graduate?
Work with a local international company in a professional team with designated projects and responsibilities on a full-time basis?
Combine the excitement of international travel with working in an international company and earning internship credit hours?
Develop valuable skills in working with foreign colleagues and conducting business in an international setting?
Receive supervision from our on-site supervisor who will monitor your progress and provide assistance to you throughout your internship?
Join our team in Cusco!
Work exchange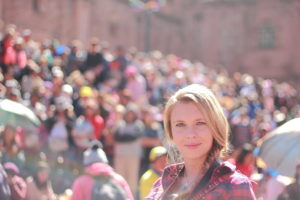 Are you thinking of spending some time in Cusco? There might be an opportunity for seasonal or temporary work for you with Mundo Antiguo! Depending on the work you will be doing, on your experience, the time period etc, we can work out an exchange with you. For example, you could work with us in exchange for Spanish classes or accommodation in Cusco. We are currently looking for someone who could help us out with:
Making a professional video for the Spanish school;
A volunteer coordinator for high season this year;
An online sales & marketing or communications specialist;
Also someone who knows how to use social media in a professional way;
Finally, someone that can help in our local promotion in the city of Cusco;
Please let us know where you are interested in. In addition, tell us when you would like to come work for us in Cusco and for how long. And please tell us which languages you speak, so we can see if we can work something out with you!