Planning your trip to Peru
Information to help you planning your trip to Peru
Information to help you planning your trip to Peru

Arriving in Lima
Arriving in Cusco
Climate
Altitude
What to pack?
Arrival in Lima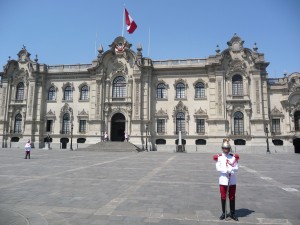 You will probably arrive at Lima airport first. Many international flights arrive in Lima in the evening. A flight to Cusco is therefore often no longer possible, because there are no flights to Cusco late at night. In many cases you will therefore spend the night in Lima.
Take a taxi from one of the official companies of the airport itself. Under no circumstances take one of the often illegal (cheap) taxis waiting outside the airport. Lima is a very large city (more than 10 million inhabitants). There are areas that are safe and areas of Lima that are best avoided.
The better hotels and hostals in Lima arrange pick-ups from the airport. This is often cheaper than arranging your own taxi. If you have any doubts about where to stay, don't hesitate to ask!
Arriving in Cusco
Pick-up service at Cusco Airport
We can pick you up personally from Cusco Airport and bring you to your host family or apartment. Price of that service is $10. When you book at least a week in one of our apartments or guests families, the airport pick-up is included!

Personal info meeting and 24-hours assistance service
Our clients can use our 24-hours assistance service from the moment they enter Peru. After arriving in Cusco you have the chance to ask us all the questions you still might have during our personal info meeting where we will provide you information on your stay in Cusco!
Climate Peru
Peru has two main seasons: dry and wet. But the weather varies a lot, depending on the geographical region. There are three regions: the dry desert on the west coast, the rain forest in the east and in between the Andes that cuts through Peru from north to south.
Dry season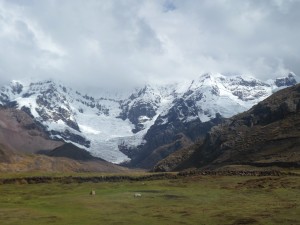 The dry season runs from April until October. A large part of the coastal desert looks a bit dreary during that period. Lima for example is covered in a dense mist called guarúa, caused by the warm air that rises from the desert that hits the cold air of the Humboldt Current. Luckily other places like Ica and Nazca are almost always sunny. Thirty degrees Celsius (86 F) is not an exception during 'winter'!

In the highlands it is almost always sunny during this period, although there are huge variations in temperature between day and night. Especially in May, June and July (winter) it can be around 0 degrees Celsius (32 F) at night in Cusco, while during the day it can become easily 20 degrees Celsius (68 F). The sun burns at this altitude – like in the desert by the way – very fierce. In the rain forest it can always rain, also during dry season. The months June till September are relatively dry however, and also during the rest of the year it rarely rains more than a couple of hours in a row.
Rainy season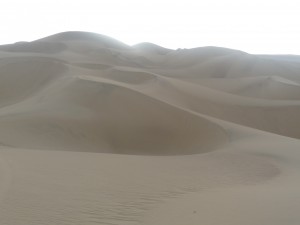 Rainy season runs from November or December until the end of March. This is also summer time. Peru is situated just north of the Atacama Desert in Chile. This is the worlds' driest desert, where at some places it has never rained since the arrival of the Spaniards and at many places it almost never rains. So it is not that strange that the Peruvians visit their beaches during 'rainy season' especially while it coincides with summer holiday and because the guarúa mist has finally cleared up. Beware of the sun, which is very fierce so close to the equator!

It is a bit harder to travel in the Andes during rainy season, especially when you leave the paved roads. Landslides can occur, leaving roads and sometimes railroads impassable. Normally the weather is better in the morning. That is why most flights to and from Cusco are in the morning. It rarely rains all day and weather can change suddenly. Like everywhere in the mountains weather can be really bad: violent thunderstorms, hail and snow do occur sometimes. But a couple of hours later it is sunny and warm again.

One huge advantage of rainy season: nature gets really beautiful and green. We actually prefer the landscapes then! You can stay in Cusco without any problems in rainy season. There will be sun, there will be rain, temperatures can vary but it will rarely be extreme. Just take clothes with you for the different weather types and you´re ready to go.
Bolivia

Bolivia consists of highland and rain forest. The circumstances here are more or less the same as in Peru. There is more variation in temperature though. A good example is Uyuni: in the winter months (from May till September) it can easily reach -20 degrees Celsius (-4 F) at night, but during the day, behind the window-glass of a jeep, it feels really nice and warm.
Altitude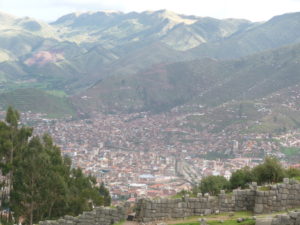 The altitude of Cusco can be an issue, as the city center of Cusco is located at about 3400 meters. Most people don´t have any problems with the altitude, or just some minor symptoms. Few people get sick.

If you have never been at a high altitude, you don´t know if you will get altitude sickness. It doesn´t depend on your physical fitness, age or gender whether you will get altitude sickness. Almost everybody will experience minor symptoms the first few days at altitude, like breathing faster, heart pumping faster and less energy. This is normal and goes away after a few days. You have altitude sickness when you get a headache, nausea or even vomiting. You can take pills for the altitude and you can get those in any pharmacy in Cusco. And you will need to take it easy and drink lots of liquids. Besides that you can´t eat too much nor food that is hard to digest. If that doesn´t help and if you are still sick, it is best to see a doctor as you probably need a treatment, for example some extra oxygen.

Best advice is to always take it easy the first few days on altitude. Drink enough liquids as dehydration is an issue at high altitude, lots of water and coca tea can help as well. And if you feel the altitude, get some pills as that works well for most people. And if you still get sick, please let us know so we can help you!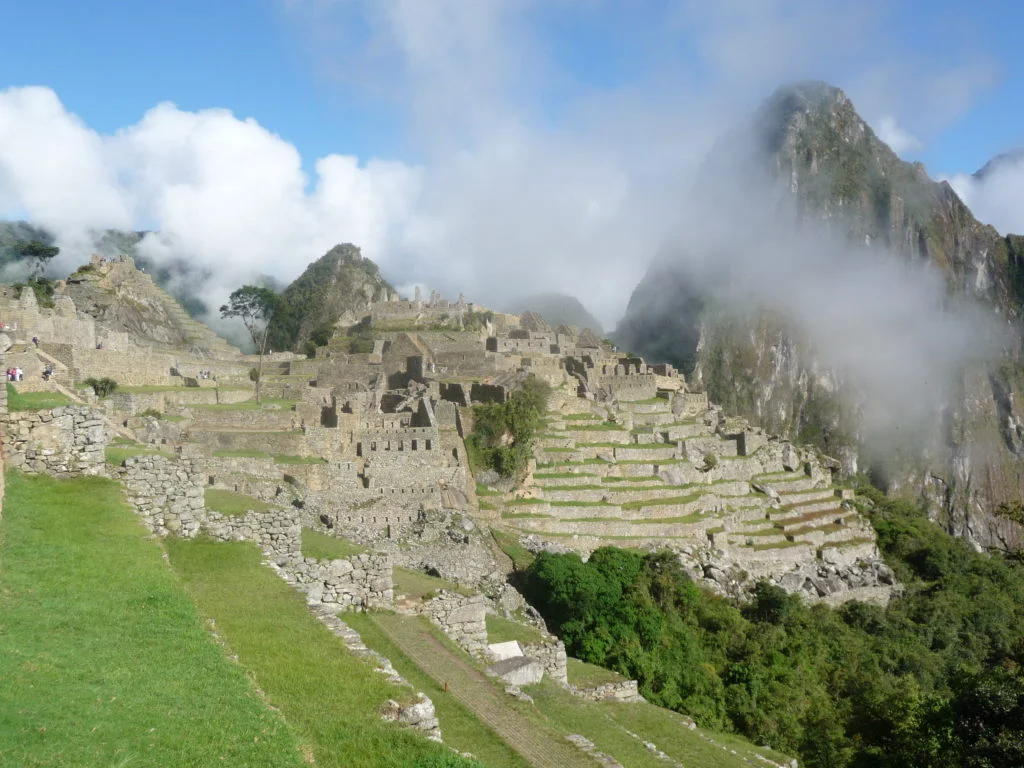 What to pack?

This list is meant to assist you while planning your trip, but can be much more extensive. Keep in mind that many of the elsewhere-recommended articles (especially medicines) can be bought fairly easily in the larger cities so no need to bring everything with you. About money: there are many ATM's, especially in the large cities in Peru. In our opinion it is not necessary to bring huge amounts of money with you.
Important documents
tickets
passport (check the validity)
proof of vaccination yellow fever (required for persons arriving from countries where yellow fever is endemic)
credit cards (check the validity. VISA and MasterCard are the most accepted, but often you get charged up to 10% of commission)
cash cards (there are many ATM's in the larger cities)
dollars ($ 300 is sufficient, in the airport there are ATM's and exchange offices)
ISIC student card (with the official student card you often receive interesting discounts)
copies (of your passport, tickets, insurance policy, etc. preferably in the cloud/in your email)
Clothes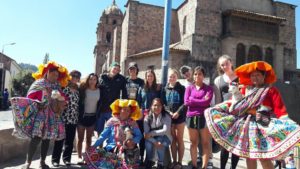 What do you need to prepare for, when you pack your stuff? Quite simple: for everything. We advise you to take a lot of layers with you: t-shirts, shorts, trousers, shirts with long sleeves, fleece sweaters and a watertight, windproof jacket. The weather circumstances in Peru can vary a lot from place to place and in the Andes even from hour to hour. So we advice you to bring 'layers of clothes' and to expect both intense sunshine and (sometimes) cold nights, and – in the rainy season – rain.
Medicines & others
Besides your standard deodorant and toothpaste the following can be handy. Keep in mind that almost everything can be bought fairly easily, especially in the larger cities.
toilet paper (always necessary, in Peru toilets almost never have toilet paper!)
sun-block (high factor; possibly after-sun and UV-lipstick)
disinfection cream (to disinfect your hands without having to use water)
medicine against travel-sickness
pain-killers
ORS (against dehydration, for example when suffering from diarrhea or high altitude sickness)
medicines against diarrhea
insect repellent when going to the Amazon
If you have any other questions about planning your trip to Peru, don´t hesitate to write us.