Animal care in Cusco
Animal care volunteer project
Animal care in Cusco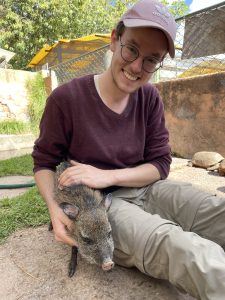 If you are an animal lover and you enjoy being able to help the community, we have more than one option for you.
Our animal care volunteer options range from helping at a dog shelter (where you'll find more than just dogs), to collaborating at animal sanctuaries.
The organizations dedicate their time and love to the care of those animals that have been abandoned, suffered from illegal trafficking or used for commercial purposes. An attempt is made to improve their quality of life, and when possible, reintroduce them to their habitats. Some of them are also oriented to educate the community about the native species of the Andes.
Your responsibilities may include feeding, cleaning, and providing enrichment activities for the animal residents, as well as helping with administration, adoption events, etc. You will also receive training and guidance from the experienced staff members, so no prior animal care experience is necessary.
In addition to gaining valuable skills and experience in animal care, you'll also be making a meaningful difference in the lives of the animal residents.
The projects have morning and afternoon shifts.