Spanish group course & Homestay
Stay in a local guest family
Spanish group course and homestay in a guest family

Our Spanish group course and homestay package combines two of the most popular services we offer you in Cusco! You will have Spanish lessons in a small group of 2, 3 or 4 students for 4 hours a day. And you will stay with a local guest family in Cusco.
Spanish group course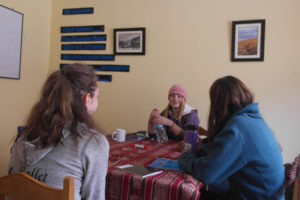 The group lessons will make you learn Spanish in a nice and social environment. You will talk, socialize and study with your fellow students and practice your Spanish together.
The maximum group size is only 4 students. This way your teacher will have enough time and attention for each student.
We form the groups based on your Spanish level, so students with the same level go in a group together to assure the best learning experience.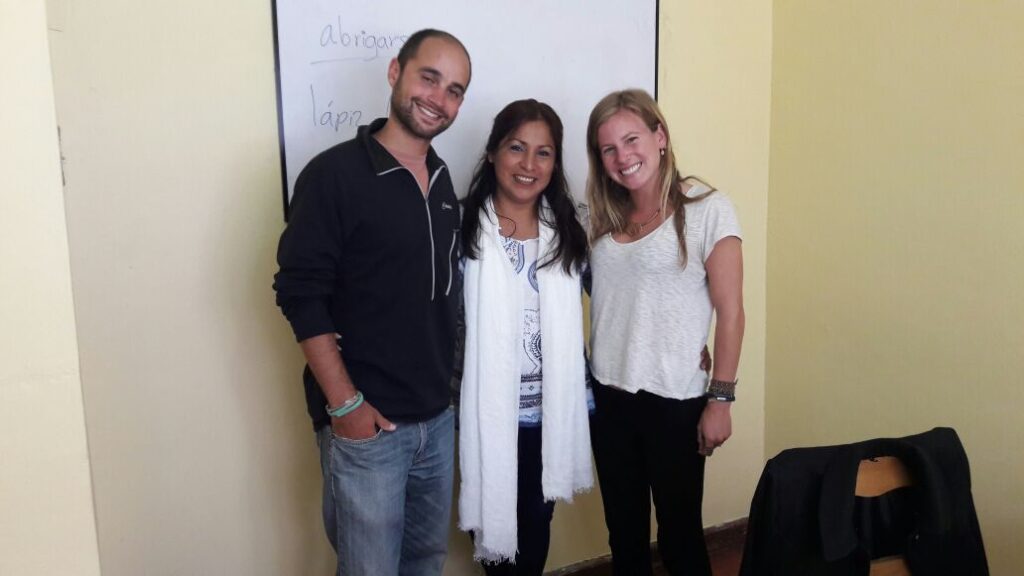 Homestay in Cusco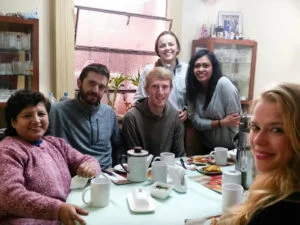 You will learn Spanish with the group course at our school. But also by staying in one of our carefully selected guest families! This allows you to practice your Spanish in a friendly environment. You will be able to learn Spanish through conversation in a short amount of time.
A homestay will also allow you to get to know more about the culture of Peru, customs, gastronomy, Peruvian traditions and more. You will stay in a comfortable private room. And your homestay includes daily breakfast, lunch and dinner.
With this package, we will pick you up for free from the airport or bus station in Cusco as well!
More weeks?

This is a package for a week. Most students choose to study for a longer time period with us. This package is perfect for a longer stay. Just tell us how many weeks you want our Spanish individual course and homestay package!