Learn Spanish in Cusco
Which course is best for me?
Learn Spanish in Cusco

So I want to learn Spanish. Why should I come to Cusco and what kind of Spanish courses can Mundo Antiguo offer me?
Most students choose one of our standard Spanish courses. Our standard course is for everybody who wants to learn Spanish without any special requirements (like medical, business or Spanish for tourism). You can do our standard course with a private course or in a small group.
Our Spanish courses
We offer programs with Private classes and Small Group classes
We offer programs with accommodation in an apartment or guest family stay
Programs with fantastic workshops or popular tours
Lots of discounts and free services!
Check our programs or ask us to tailor a program for you!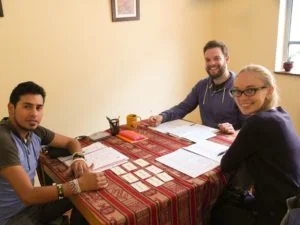 How many hours?
Private classes are pretty flexible. You can take 10 or 20 hours a week so 2 or 4 hours a day. Also, if you have a special requirement, just let us know.
Group classes are always 20 hours per week, 4 hours a day from Monday to Friday. You can take classes in the morning or in the afternoon so please tell us if you have a preference, and we will check the availability.
If you have the time, we always recommend taking a 20-hour course. As it is very intensive, you will have the best results.
Spanish courses
Individual course: 10 or 20 hours a week
Group course: 20 hours per week. Maximum of 4 students per group
Group course starts every Monday
Individual classes can start any day of the week
Classes in the morning or in the afternoon
All levels available
Free coffee, tea, water
Free wi-fi in the Spanish school
All course materials are included
Free weekly activity or workshop
If you book a 20-hour per week group course and there are no other students with the same Spanish level so we can´t form a group: we will give you 15 hours of private lessons instead.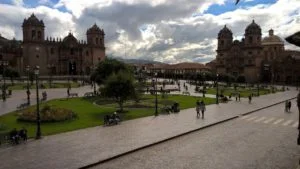 Our main Spanish programs in Cusco: