Environmental volunteering
Reforestation volunteer project
Environmental volunteering in Cusco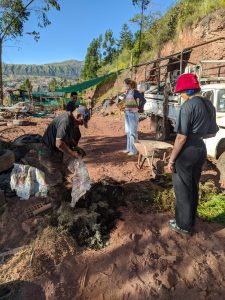 We are all part of this planet, and it is important to take care of it for ourselves and future generations.
If you enjoy spending time outdoors, you like to see the plantations flourish and you don't have a problem with getting your hands dirty, our reforestation volunteer project is ideal for you!
It is not only about planting trees, in fact this project will allow you to collaborate with the people in the area, learn with them about local tree species and their impact and plant them together. Sometimes you can also work in nurseries and to coddle up the saplings from seeds or even collect seeds, to preserve local tree species.
The organization we work with, concerned about the disappearance of many species of native plants, has created this space, and has its own land where you can work in gardening, construction, recycling and repairing.
The timetable is flexible and can be accommodated to your needs.