Spanish & Cooking classes
Cooking workshops in Cusco
Cooking workshop

This culinary language program allows you to experience one of Peru's most famous aspects: it's kitchen. Last year Peru won it's 8th consecutive Best Culinary Destination Award at the World Travel Awards. There's a good reason for that, which this program allows you to discover for yourself. You can combine this workshop with any Spanish program you want!
Cooking workshop
This experience offers you the opportunity to deepen in the origin of our varied gastronomy and interact with the flavors and aromas native from Cusco and Peru.
This 3–4-hour workshop includes a visit to San Pedro market, a review of the history and traditions of the local gastronomy and Peruvian Agro producer´s current life, demonstrative and participative cooking class, pisco sour making class and the recipes of the cooked dishes by email.
We will schedule your workshop during the morning or afternoon, considering your Spanish classes schedule.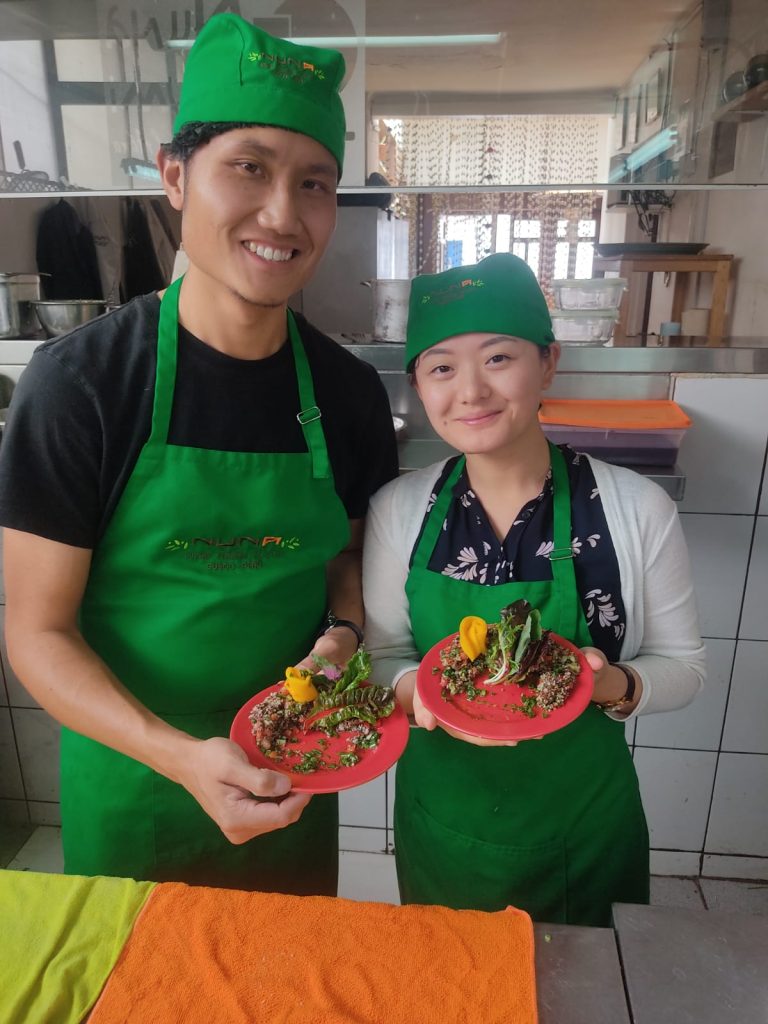 Spanish classes
You can combine your cooking workshop with the Spanish program you prefer. Our most popular programs are our 20 hours group course and our 10 or 20 hour private Spanish classes. Our teaching method is characterized by giving personal attention and a lot of conversation in the lessons. And that with the best teachers of Cusco!
Do you have any special requests regarding your diet or preferences? Don't hesitate to contact us with your questions or doubts!

Mundo Antiguo