Spanish & Cooking classes
Cooking workshops in Cusco
Spanish & Cooking classes

This culinary language program allows you to experience one of Peru's most famous aspects: it's kitchen. Last year Peru won it's 8th consecutive Best Culinary Destination Award at the World Travel Awards. There's a good reason for that, which this program allows you to discover for yourself.
Private classes
In this program we offer 10 hours of individual Spanish classes per week. We tailor all of our private classes to your wishes. If you would like to learn Spanish conversationally, we will take you out of the classroom once a week to go to the local market. With your teacher, you can practice for example to negotiate a price with a local salesman.
Private lessons enable you to learn Spanish in your own pace. Often we see that it is very beneficial for your learning process when the teacher can adjust the lessons to your specific level and needs.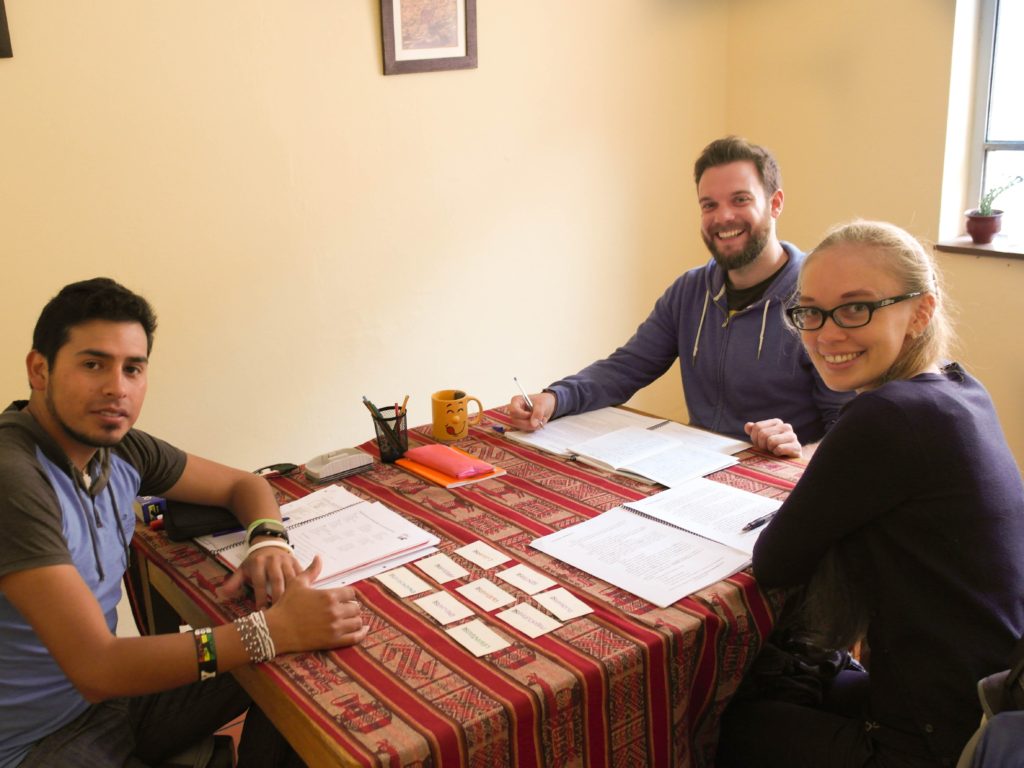 Cooking workshops
Besides the Spanish classes you'll have 2 cooking classes per week at a culinary school. The idea of this program is that you'll learn to go to the local market to buy all ingredients while speaking Spanish and then being able to prepare them into a delicious meal. The classes have a duration of 3-4 hours each, the maximum size of the group is 15 people.
We believe that gastronomy is an essential part of a country's culture and heritage, this program offers you the chance to not only experience it but to actually learn how to do it yourself allowing Peru's fine culture to be part of who you are.
What's a better way of showing your friends and family back home where you've been than preparing a delicious meal from that part of the world?
Do you have any special requests regarding your diet or preferences? Don't hesitate to contact us with your questions or doubts!

Mundo Antiguo