Machu Picchu
Access rules, entrance fee, opening hours, restrictions
Machu Picchu access rules

Your visit to Machu Picchu will be unforgettable. But there are a number of access rules and limitations to take into account when visiting this beautiful Inca ruins. These restrictions are meant to protect this UNESCO World Heritage site. The following restrictions apply from the 1st of July of 2017.
Entrance fee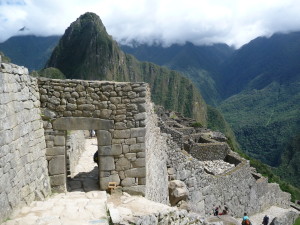 Morning shift 06.00 – 12.00: S/. 152 soles. Children up to 12 years old S/. 70.
Afternoon shift 12.00 – 16.30: S/. 152 soles. Children up to 12 years old S/. 70.
The cost of the entrance ticket for Machupichu mountain, Wayna Picchu, Camino de la Fuente or Camino to Inkaraqay, is S/. 48 soles each.
Always bring an original official identification document (passport) with you to enter the archaeological site of Machu Picchu.

Different rules and restrictions apply while visiting Machu Picchu.
Opening hours
Morning shift: 06.00 – 12.00
Afternoon shift: 12.00 – 16.30
When you buy your ticket, you buy one for the morning shift, or a ticket for the afternoon shift. Tourists wishing to spend the whole day at Machu Picchu must buy both tickets.
Visitors for the morning shift, arriving between 10 a.m. and noon, will be able to complete their visit of four hours (maximum!) with normality. So they can use part of the afternoon schedule.
Restrictions in Machu Picchu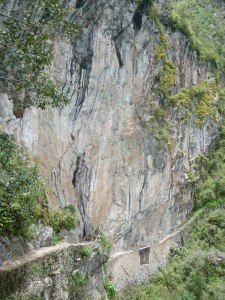 Visitors should enter the citadel with an official Machu Picchu tour guide.
The guide will have to accompany the tourists from the beginning to the end. You can not explore Machu Picchu on your own.
Each visit will last at least 2.5 hours and the maximum visit is 4 hours from the tourist arrival.
If you buy a ticket for Machupicchu mountain or Waynapicchu you will get some extra time for that. Instead of the maximum of 4 hours, visitors to Machupicchu Mountain will have a maximum time of 7 hours for their visit. While visitors to Waynapicchu will have a maximum time of 6 hours. The guide doesn´t need to accompany you during your visit to Machu Picchu mountain or Waynapicchu, only in the citadel of Machu Picchu you need to be guided.
There are quite a few restrictions to what you can bring with you into Machu Picchu. Obvious restrictions exist, like for knives and guns and restrictions to climb the walls or structures or use it as a toilet. But the most important restriction is the consumption of any food within the site. And you can not carry drinks other than hand-held canteens. Besides that, smoking is not allowed. And the last important one: canes (walking sticks) are forbidden, except for elderly or disabled.
You can buy your ticket here: www.machupicchu.gob.pe. You can also read any changes in regulations on that page, which is the ONLY official website of Machu Picchu.
We offer the four different treks to Machu Picchu. Check them out here:
Or you can go by train: