Spanish & Salsa dancing
Latin American dance classes
Spanish & Salsa

Learn Spanish and learn how to move with our Spanish and Salsa program. Dancing is among Peru's most important cultural activities, this program gives you the chance to take part in that activity while learning Spanish at the same time.
Spanish group course
In our budget-friendly group lessons you will learn Spanish in a social and warm environment. You will talk, socialize and study with your fellow students and practice your Spanish together. The maximum group size is only 4 students. This way your teacher has enough time and personalized attention for each student's learning process.
We have a result driven methodology which focus on day-to-day communication. During the classes you'll practice grammar, conversational skills, listening and writing abilities.
We form the groups based on your Spanish level, we want to make sure that you have an optimal learning experience and being in the right group at the right level plays an important part in that.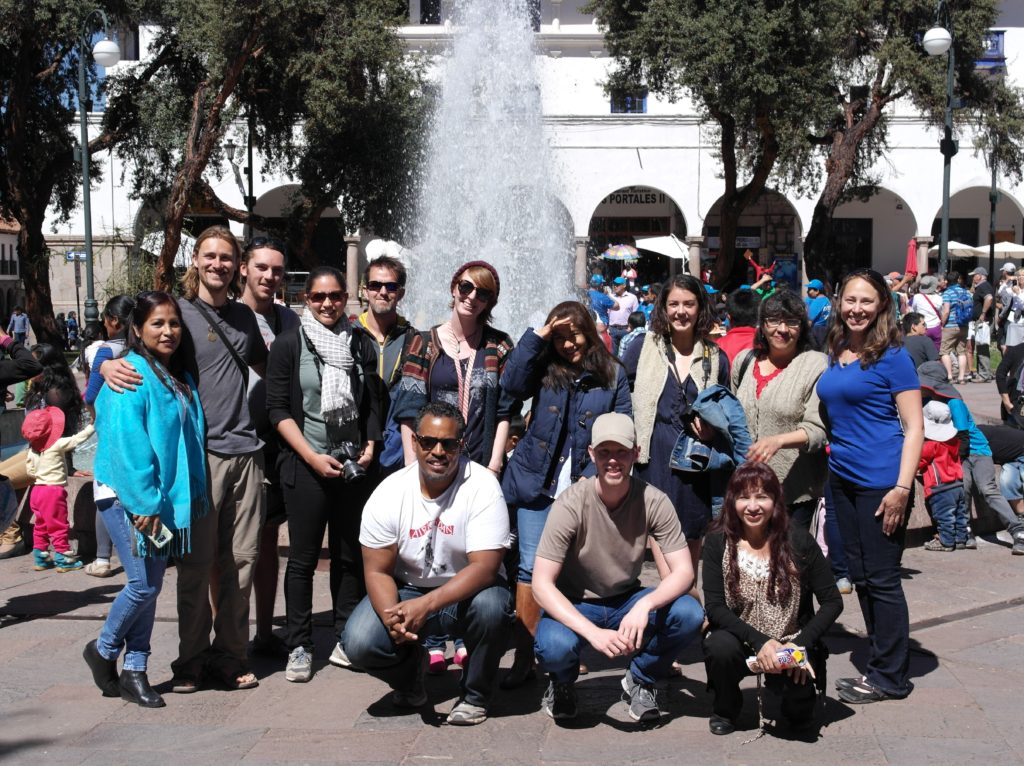 Salsa workshop
Salsa is a widely practiced activity in Cusco's night life. Included in the program are 2 group salsa classes per week at one of Cusco's best salsa school called Salseros, at about 15 minutes walking from our Spanish school.
Depending on your experience and level they will place you in one of their groups, where you'll learn to move your hips like a Latino! The classes have a duration of 1 hour each and class times depend on your level, but are usually at the beginning of the evening.